A commercial shredder that you will use for years!
Commercial shredder, Machines for big quantity shredding, guess you will not be shredding the papers yourself if you can have a office boy do it, we suggest that you take a medium duty shredder without too many frills, easy to use by anybody and with minimum service requirement, the machine will simply shred all your unwanted office papers fast and without much effort.
A commercial shredder is available with latest features including auto oiling, anti jamming and high sheet capacity, you may also consider a very durable Made in India paper shredder, simple to use without any frills and tough for Indian conditions, Most offices in India have subordinate staff, office boys to help with secondary tasks such as shredding of documents Etc. These machines are made keeping in mind these users, so they are specially customized for modern offices anywhere in India. Of course if you are looking for the shredder that will be used by the staff right in the center of the office then there is no better machine than the INTIMUS 175SC2 enumerated hereunder:
These shredding machines come in various capacities from small to very large industrial models depending on the quantity for shredding, call 022-2377 9999 now or contact us with your shredding requirement for advice and suggestions for an economical long lasting solution.
A good commercial shredder for office is –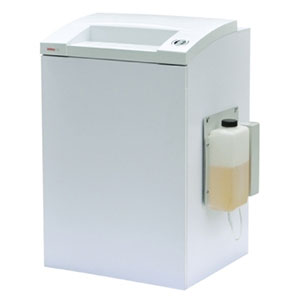 Model No. INTIMUS 175SC2
Number of users : Full Office 100+
Cutting size paper (mm) : 5,8
Shredding capacity 70 g/m² : 65-70
Cutting speed 70 g/m² (m/Sec.) : 0,12
Cutting speed 70 g/m² (sheets/Min.) : 1697
Working width (mm) : 405
Bin volume (l) : 175
Bin volume (pages) : 2120
Noise level (dB (A)) : 52
Power consumption (kW) : 1,1
Supply voltage (Volt) : 230
Weight gross (kg) : 119
Weight net (kg) : 90
Width (cm) : 66
Depth (cm) : 56
Height (cm) : 105